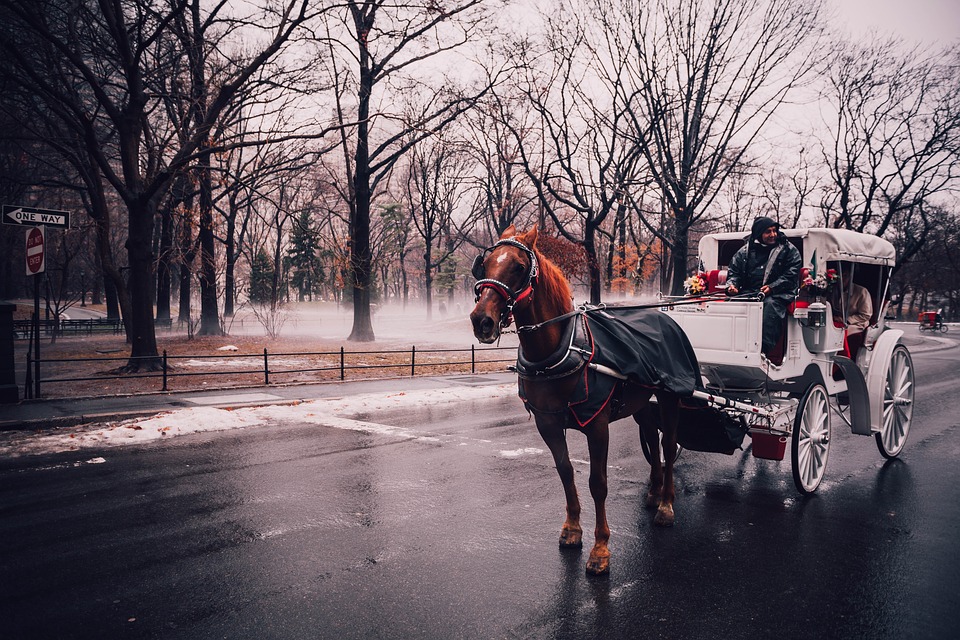 How It All Began
Mike used to work for another moving company before starting his own. During his time as a veteran mover, he realized three challenges:
New York is a 24/7 city. Everyone is always in a rush.
Relocation is more frequent in Big Apple compared to other cities.
Moving in-and-out of NYC is extremely difficult (in contrast to other places).
Equipped with years of moving knowledge and experience, he founded his own moving company, Central Park Movers NYC. From the beginning, he directed his company's focus on providing a solution to each challenge.
Mission
Central Park Movers is built to provide a stress-free move to citizens of New York City. We aim to become a role model as top-tier movers to our fellow moving companies through consistent first-rate performance and exceeding customer expectations.
Overcoming Three Challenges
New York is a 24/7 city. Since residents are always busy, we always make an effort to reduce the inconvenience of relocating. With our seasoned team of elite movers, we complete moving operations within the shortest time possible.
Lots of moving requests in NYC. Although there are plenty of movers in the city, the demands still surpass availability sometimes. That's why we've increased the number of our trucks to cater to more customers in need.
NYC moves present lots of difficulties. Congested apartments, crowded streets, lack of elevators, and no parking space are common concerns. We overcome these challenges by educating our staff on how to handle and improvise in challenging situations.
Although no company is perfect, we never stop striving for perfection during moves. From neatly packing your utensils to loading all your furniture properly into the trucks, expect every task to be done with finesse and class.
Elite Moving Services
Different people have different moving needs. The good news is, Central Park Movers caters to each. Whether you're migrating to a new apartment or relocating an entire office, we are confident that we could fulfill your demands.
Here are some standard services that we offer:
Full-service Moves. We'll take care of everything from planning your relocation to putting your final piece of furniture in place.
Local Moves. Local moving is our specialty since our primary mission is to provide a convenient and stress-free experience to fellow New Yorkers.
Long-distance Moves. Tired of all the hustle and noise? Just let us know if you want to get away from the City that Never Sleeps. We can handle your long distance move, no matter where you're heading.
Residential Moves. Whether you live in a small apartment or a luxurious condo, we will help you move fast and easy.
Commercial Moves. Do you need to move your office but don't want to lose productivity? No need to ask your employees to do it. Leave the rest to us!
Storage Services. If you have extra furniture but no space left, you can keep your stuff in one of our secured storage facilities.
White-glove Services. Collections like art and wine bottle are too precious to be handled casually. You'll need the help of our white glove experts to take care of moving them.
Packing and Unpacking. Sure, DIY may seem practical, but it can be a liability if not done correctly. We can help you with that.
Last-Minute Moves. This type of move can be overly taxing. Take it easy, though. We've streamlined the process to provide you a smooth experience.
We know that there are lots of other companies that offer the same services. However, it all comes down to execution. Our years in the field have allowed us to refine our services repeatedly.
Let's Work Together
We work hard. We work smart. We work with a burning passion, so no one in the five boroughs of New York City will have to be vexed by a terrible moving experience ever again.
That being said, if you wish to hire a top-class mover at competitive rates, then stop what you're doing and give us a call.
We're looking forward to our discussion!